Bringing a new puppy into your household is a wondrous and very exciting time in many households. Understanding your new puppy's needs and how to keep it healthy and encourage good behaviour will make the transition to pet ownership even more enjoyable.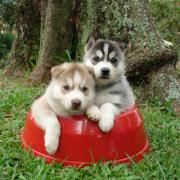 Puppies require regular veterinary visits when first purchased and a myriad of preventative products will be recommended to keep your puppy in top shape. Ensuring your puppy is well looked after from the start will help keep many nasty problems at bay throughout its life.

Always take any new puppy to your veterinarian for a general health check as soon as possible after acquiring it. Your veterinarian will be able to assess the puppy's state of health and advise on what vaccinations and preventatives are needed.
As a general outline, puppies will need:
Microchipping for identification purposes - in some states of Australia it is legislated that all dogs be microchipped prior to purchase or change of ownership. This is separate to local council registration which is also required in most areas.
Vaccinations against several canine viral diseases including, but not limited to, canine distemper, hepatitis and parvovirus. These vaccinations will require several boosters initially followed by ongoing boosters to be administered throughout the dog's life.
Intestinal worming. As a general rule, puppies are wormed every 2 weeks till 12 weeks of age, then monthly till 6 months of age, then every 3 months thereafter. Your veterinarian will be able to advise on a worming schedule suitable for your puppy. Puppies can be born with intestinal worms so worming treatment should start as early as possible.
Heartworm preventatives. These will need to be started by 6 months of age, the actual starting age depends on the product used. They are available in daily and monthly tablet form, monthly spot-ons and as an annual injection administered by a veterinarian.
Flea treatment. Effective and easy to administer flea products exist and generally the use of a spot-on medication is well accepted by most puppies. Check the manufacturer's information regarding the age at which these products can first be used.
High quality commercial dog food made for puppies. Puppies have different nutrient and caloric needs to adult dogs and ensuring a balanced diet which meets these needs is essential for the puppy's normal growth and development.
Discuss desexing with your veterinarian. This surgery is often performed around 6 months of age in most cases, prior to sexual maturity being reached.
Any time your puppy is transported in a car it must be safely restrained. Travel harnesses are available which need to be well fitted and help prevent injury to the puppy and passengers in the case of a motor vehicle accident.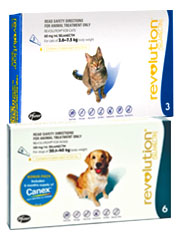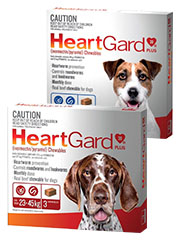 Other considerations for your new puppy include purchase of a soft, durable and easily washable pet bed, strong dog collar, harness and dog lead for walking once given the OK from your veterinarian to go on walks (pups should not be walked till after completing their initial vaccination schedule); easy to clean food and water bowls; puppy formulated shampoo and grooming accessories especially in medium and long haired breeds.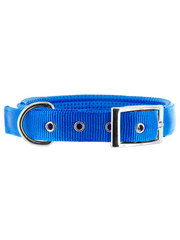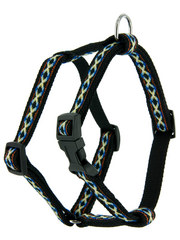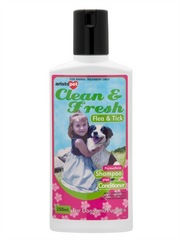 Puppies are naturally curious and will investigate anything in their surroundings. They will chew and dig and can create havoc in a new home. Whilst many of their behaviours are natural, enrolling your puppy in a puppy preschool and later in dog training can help enhance the relationship with the owner as the dog can be kept under effective control. Many behavioural disorders can be reduced or prevented by ensuring good behavioural training from the start. Providing appropriate chew toys and stimulation for your puppy will also help direct these behaviours into appropriate areas.
Puppies can be a wonderful addition to a home, but ensuring they are well set up and that all their physical, mental and medical needs are met from the beginning can help ensure a fulfilling and wondrous life-long relationship.