Pet Edge Leather Catnip Mouse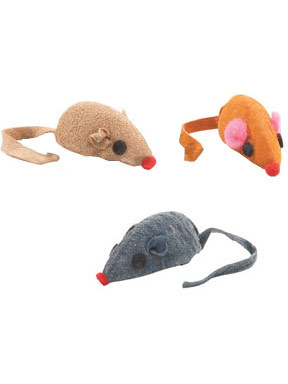 Pet Edge Leather Catnip Mouse
Information About Leather Catnip Mouse:
Make kitty playtime longer and more fun with the Leather Catnip Mouse. Widely popular, these toys are handcrafted from real leather, which ensures their durability for regular use.
Leather Catnip Mouse is especially designed to appeal to cats. They are filled with catnip, which cats find very hard to resist. They also feature felt face detailing and are approximately 4" in length (including the leather tail). Each canister contains 100 Zanies Leather Mice in black, brown and gray.
Unique Features of Leather Catnip Mouse:
Durable mice toys for cats
4" in length
Made from real leather
Filled with irresistible catnip
Felt face detailing
Each canister contains 100 Leather Catnip Mice in black, brown and gray
Sorry, but this item is sold out. View others like it below
Style Number: PEB-ATO-00003-CONFIG
---
Pet Edge Leather Catnip Mouse
Ratings & Reviews
Based on 0 Review(s)