Canine Cushion Natural Fiber Fabric Round Bed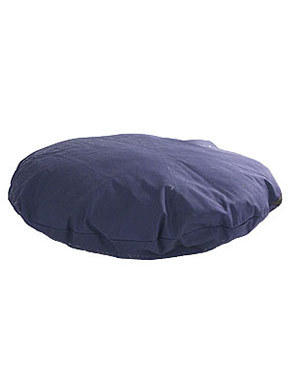 Canine Cushion Natural Fiber Fabric Round Bed
Information About Natural Fiber Fabric Round Bed:
Dogs will always love beds that give them a comfortable rest. Natural Fiber Fabric Round Bed can give your dogs the comfort they need with its supportive fiber fill of natural cotton. This designer dog bed filled with soft cotton fibers has durable fabric and fleece cover. The fleece cover is zippered and has inner lining. The cover of this round dog bed is also machine washable so there is no problem in keeping it clean.
Natural Fiber Fabric Round Bed comes in four cool colors and is available in five sizes. So, with these variety of choices, you won't have a hard time finding the bed that fits your beloved pet.
Unique Features of Natural Fiber Fabric Round Bed:
Designer dog bed that is comfortable to use
Filled with supportive fiber of natural cotton
Made with durable fabric and fleece cover with inner lining
Cover is machine washable
Comes in four cool colors: Blue, Burgundy, Green and Tan
Available in the following sizes:

X-Small (30") is suitable for tiny dogs like Bichon Frise, Maltese, & Yorkshire Terrier
Small (36") is suitable for small dogs like Boston Terrier, Pug, & Shih Tzu
Medium (42") is suitable for medium sized dogs Cocker Spaniel, Border Collie, & Beagle
Large (48") is suitable for large dogs Bulldog, Australian Shepherd, & Collie
X-Large (54") is suitable for larger dogs like Labrador Retriever, Doberman, & Boxer
Care Instructions:
Remove cover
Machine wash in cold water
Wash and tumble dry in low setting
Style Number: BED0282-CONFIG
---
Canine Cushion Natural Fiber Fabric Round Bed
Ratings & Reviews
Based on 0 Review(s)